Use the proven five-step Power Question Process developed by Traci Fenton, Founder of WorldBlu, to transform the way you think, lead and work by applying it to any challenge in your life.
Increase your level of clarity, effectiveness and abundance as a leader by learning how to break through limiting fears to help yourself – and others – achieve their full potential.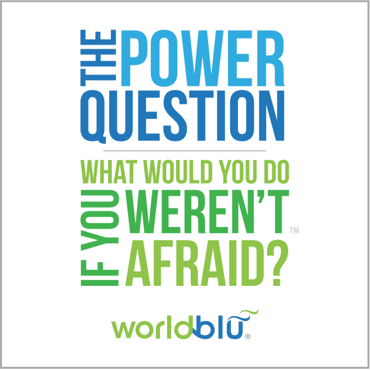 The Power Question Will:
Identify core fears keeping you back from realizing your full potential.


Give you an easy, five-step process you can use anytime and anywhere for moving through limiting fears to find your breakthrough answer.


Help you make better decisions based on possibility rather than fear and control.

Equip you with the one question that will help you -- and the people you lead – break through limiting fears and power forward.

Give you a process to help you and others work through challenges in order to find the "Power Answer."